Maureen A. Dowd
Senior Associate Attorney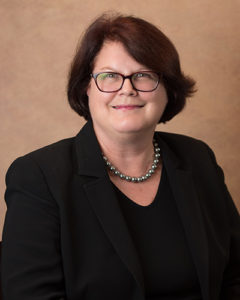 Email Address: mdowd@grenenbirsic.com
Phone: 412-281-7650
FAX: 412-281-7657
Maureen A Dowd is a Senior Associate Attorney at Grenen & Birsic, P.C.
Maureen represents banks and financial institutions in commercial cases. She focuses her practice on commercial loans and secured transactions, loan workouts, creditors' rights in State and Federal bankruptcy courts, and commercial foreclosures.
She has prepared loan documents for construction loans, asset-based loans, and other commercial loans; has negotiated and drafted forbearance agreements, voluntary property surrender and other workout documentation; and has handled foreclosures of commercial property, disposition of equipment and other personal property.
Maureen also works to protect creditors' rights in various bankruptcy proceedings.
Education
Quincy College (B.A., summa cum laude, 1982)
University of Notre Dame Law School (J.D., cum laude, 1985)
Staff Member and Articles Editor, Notre Dame Law Review, Willian Kirby Legal Writing Award
Loyola University Chicago (Ph.D., with Distinction, 1999)
Admissions
Bar of Illinois, 1985
United States District Court for the Central District of Illinois
United States Court of Appeals, Seventh Circuit
Bar of Pennsylvania, 2003
United States District Court for the Western District of Pennsylvania
United States Supreme Court
Member
Allegheny County Bar Association (Member, Real Estate Section)