David W. Raphael
Senior Associate Attorney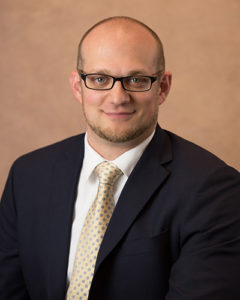 Email Address: draphael@grenenbirsic.com
Phone: 412-281-7650
FAX: 412-281-7657
David W. Raphael is a Senior Associate Attorney at Grenen & Birsic, P.C.
David focuses on representation of lenders and financial institutions in federal and state court matters such as commercial and consumer bankruptcy, loan workouts, loss mitigation, foreclosures and collections, and general commercial law matters.
Mr. Raphael has gained extensive experience with the intricacies and nuances of federal bankruptcy law and foreclosures in Pennsylvania.  Admitted to the Bar of Pennsylvania and the Western, Middle, and Eastern District Courts of Pennsylvania.  Member of the Allegheny County Bar Association.
Education
La Roche College (B.S., cum laude 2002)
Duquesne University School of Law (J.D., 2005)
Admissions
Bar of Pennsylvania, 2005
Pennsylvania and U.S. District Court
United States District Court for the Western District of Pennsylvania
United States District Court for the Middle District of Pennsylvania
United States District Court for the Eastern District of Pennsylvania
Member
Allegheny County Bar Association
Pennsylvania Bar Association